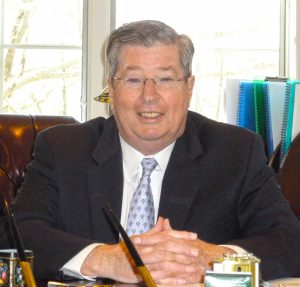 Pat Lynch
Founder & Managing Director
Catholic Recruiter
Pat Lynch believes that providing exceptional search services involves becoming a strategic partner with his clients in understanding their goals, culture, and vision.
Mr. Lynch's search career includes significant assignments for Fortune 50 companies and Catholic not-for-profit organizations at all senior levels. Prior to his extensive executive search experience, he managed the recruiting function for Xerox Corporation's field sales organization, which employed over 1000 people annually. Now in his third decade in the recruiting business, Pat has managed extremely critical and sensitive assignments for Catholic organizations throughout the United States. The beneficiary of sixteen years of Catholic education, Pat believes strongly in Catholic schools and is committed to supporting their mission.
He has the confidence of a great number of clergy and lay senior executives to complete their most important staffing assignments. Mr. Lynch received a B.S. in Economics from St. Michael's College and serves on a number of volunteer and religious boards throughout the United States.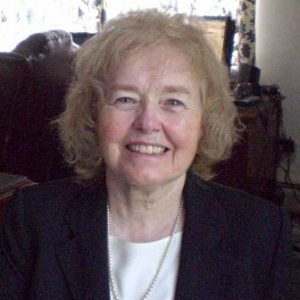 Arlene M. McSweeney, Ed.D.
Senior Vice President
Catholic Recruiter
Arlene McSweeney is particularly valuable by virtue of her knowledge of curricula, testing and administration in dealing with our education clients.
Dr. McSweeney has spent nearly thirty years as an educator and administrator in a variety of school systems and universities and is certified as principal and superintendent in three states. She has been a consultant and partner with Catholic Recruiter Associates for the past fifteen years and has been intimately involved in candidate assessment on very high-profile assignments.
Arlene earned a B.S. in Education from SUNY Oneonta, an M.S. in Counseling from St. John's University and an Ed.D. in Administration from Nova Southeastern University. Initially, Arlene focused her efforts on senior candidate assessment projects for major consumer products clients. Today, Dr. McSweeney leads Catholic Recruiter Associate's initiatives to develop an exceptional level of executive recruitment services for the not-for-profit and educational sectors.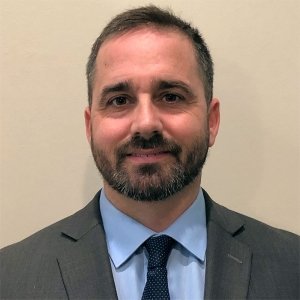 Brent Morton
Senior Vice President of Recruiting
Catholic Recruiter
Brent Morton's experience leading and recruiting for not-for-profit organizations affords him the unique ability to assess a candidate's potential as it relates to diocese, parish and community.
Brent Morton joined Catholic Recruiter Associates after 15 years as a Director, Recruiter and Training Specialist in the not-for-profit child care industry. His ability to recruit directors and teachers put him at the forefront of the industry for nearly 2 decades. Mr. Morton possesses a keen insight in discerning the qualities necessary for executive success in the not-for-profit sector. With a strong Catholic background and a focus on interpersonal communication skills, Brent provides the firm with first hand not-for-profit experience allowing him to relate to candidates from diverse backgrounds in an extremely effective way.
After attending Archbishop Stepinac in White Plains, Mr. Morton received a B.A in Mass Communications from SUNY Plattsburgh.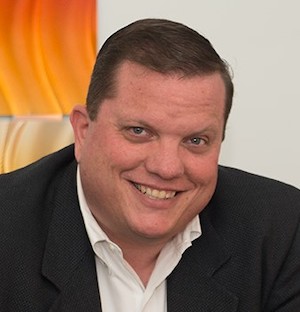 John Cunneen
Vice President
Catholic Recruiter
Before joining Catholic Recruiter Associates, John served as President of the Cunneen Company, a national philanthropy consulting firm headquartered in Connecticut and more recently as Vice President of the Catholic practice for the Lukens Company.
In this capacity, he was responsible for the management and direction of several hundred capital campaigns and thousands of stewardship and annual giving campaigns for Catholic churches and schools throughout the United States.
John has supervised more than two hundred resident-directed campaigns, raising more than one hundred and fifty million dollars. He is also credited with having launched one of the first e-giving products in the religious marketplace. John spent considerable time consulting with clients and prospective customers throughout the country and was responsible for hiring, training, and managing a staff of professional fundraising consultants.
John is the author of "A Practical Guide to Stewardship in Today's Catholic Church," presently being used in hundreds of Catholic parishes across the country. He has also authored a seminar series exploring the topic of Stewardship that he has presented across the country.
John's expertise includes feasibility studies, development audits, case writing, major gifts strategy and solicitation, and annual giving. A sample of John's more recent client partners includes Christendom College, OLV Father Baker Charities, The Diocese of Syracuse, Albert Einstein College of Medicine, Benjamin Franklin House London, Notre Dame High School - Connecticut, Bartlett Arboretum, and The High Hopes Therapeutic Riding Centers.
John lives in Woodbridge, Connecticut, with his wife Cheryl and their four children. He is an avid outdoorsman and scouting volunteer. He also serves as a champion for Yale-New Haven Hospital's Smilow Cancer Center.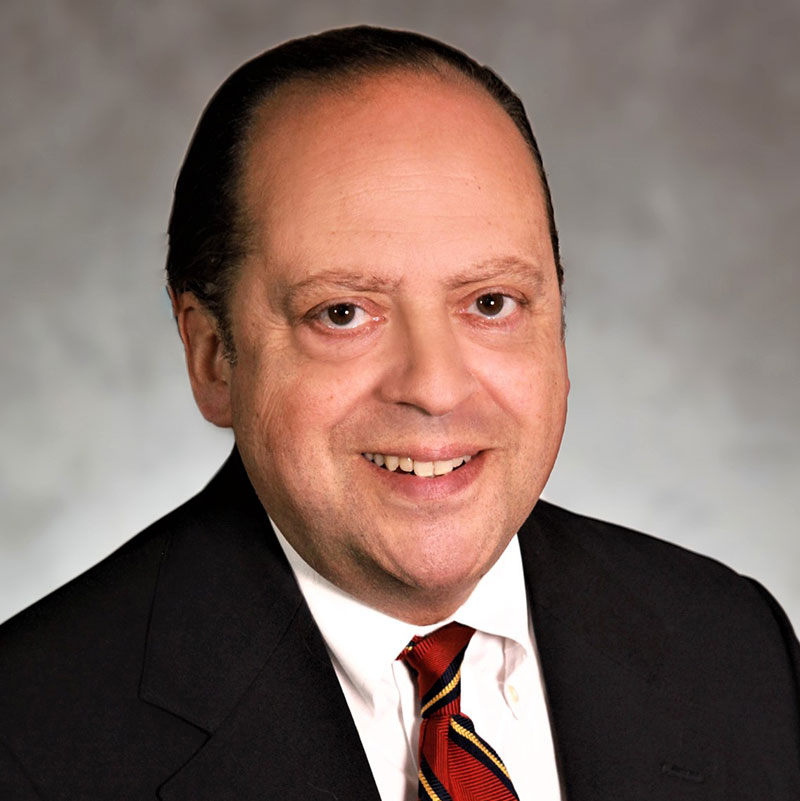 Kenneth Rowe
Sr. Director CAO
Catholic Recruiter
Kenneth Rowe is a Human Resources practitioner with more than 30 years' experience leading and developing results-oriented teams, specializing in employee and labor relations, organizational effectiveness, change management, talent acquisition, HRIS, and employee communications.
Ken is passionate about sourcing top-tiered candidates who align seamlessly with business strategy and organizational culture. His professional path encompasses a variety of consumer goods and services industries, including publishing, distribution, manufacturing, retail, e-commerce, and hospitality. Ken is a member of the Society for Human Resource Management (SHRM) and is an active member of the Human Resource Association of Eastern Maine (HRAEM).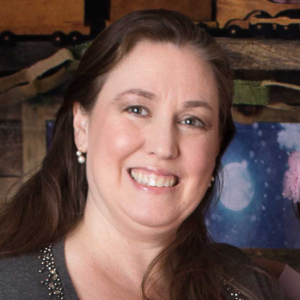 Miriam Brackett-Santos
Senior Director of Education and Project Recruiting
Catholic Recruiter
Miriam Brackett-Santos is an active mentor in career growth with her experience in leadership, education and business practices combined with her international human experience.
Miriam spent 15 years as a President and Principal of Catholic Schools in Mexico and the United States. She spearheaded the educational renovation of Catholic Schools in the Midwest. Miriam moved on to Higher Education and taught Educational Leadership online classes for University of Sacramento, worked at Ave Maria School of Law and Harvard University. She has extensive international experience in Europe and Central America and is bilingual English/Spanish. She joined Catholic Recruiters in 2022 and shares her experience as an educational leader and keen ability to interact, understand and support people in their professional journey.
Miriam graduated in Madrid, Spain with a B.S.in Education and Human Development, minors in Psychology, Business, and School Administration. She then went on to get her Masters in Educational Leadership in Italy.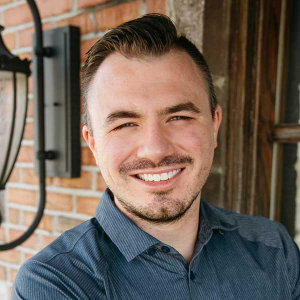 Grant Underwood
Senior Director, Recruiting
Catholic Recruiter
Grant's experience in Talent Acquisition, education, and parish ministry help candidates discover how their skills, life circumstances, and passions relate to their interview process.
Grant Underwood joined Catholic Recruiter Associates after a decade in nonprofit recruitment and parish ministry. He enjoys recruiting for Catholic parishes and organizations because he can apply his experiences from both Talent Acquisition and parish work. He also values working with candidates to help them discover how their skills, life circumstances, and passions relate to their interview process. Grant attends Christ Church in New Haven, which has long been a center of Anglo-Catholic worship.
Grant received a BA from The Ohio State University, an MA in Teaching from Johns Hopkins University, and a Master of Divinity from Yale University. He holds a Professional in Human Resources (PHR) credential from the Human Resources Certification Institute (HRCI).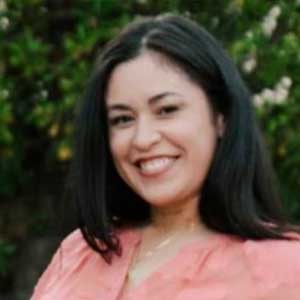 Shayna Montante
Recruitment Specialist
Catholic Recruiter
Shayna joined Catholic Recruiter after 12 years in Engineering and Human Resources. It was during her time in HR that she discovered a true passion for recruiting.
Connecting with people, recognizing skill and potential while successfully matching them with roles helped earn Shayna county-level recognition as a Spotlight Woman in Leadership Honoree. She has lead teams through both personnel and organizational changes and executed distinguished capital projects which earned her two nominations for Manager of the Year and two awards for Manager of the Quarter.
Shayna holds a Professional in Human Resources certification from HRCI with Specialization in California Law. She earned her Bachelor of Arts degree in Psychology from California State University Monterey Bay and her Masters in Business Administration from Capella University. She was inducted into the Phi Theta Kappa International Honor Society for academic excellence.
Shayna is purposeful and energetic while keeping her Catholic upbringing and continued devotion to the Church at the forefront of her life.
Are you ready to find highly qualified candidates who thrive in a Catholic culture?